Posted: Saturday, July 4th, 2020 by Gaelyn Whitley Keith
People who practice thinking positively, physically reshape their brain by changing what they think. Research has shown that thinking positively, physically grows new neurons in the left pre-frontal cortex of your brain, and boost your ability to see alternative solutions. That increases your chances of making better choices and being more successful.
Tap your forehead above the left eyebrow. That's where a lot of your positive possibilities get there start. The correct self-talk grows more neurons there.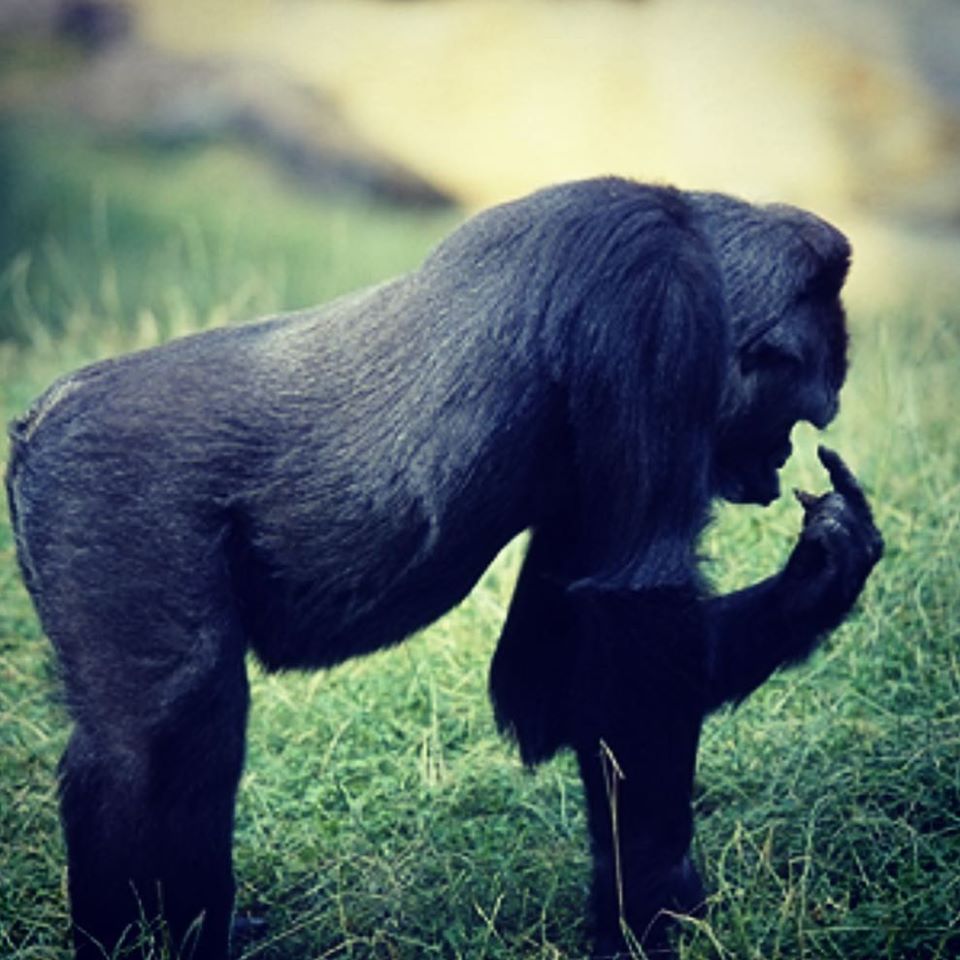 If your self talk is positive, you're not only wiring in new neural pathways that change how you feel, how you look at life, and how successful you're going to be at just about anything; you're changing the structure of your brain in the right way. What are you going to do today to reshape your brain? How are you going to make your life more positive?
Posted: Thursday, June 4th, 2020 by Gaelyn Whitley Keith
A few positive words of encouragment for the world. HJ Whitley always believed that if live offered lemons it was up to him to turn it into something amazing. The saying about turning lemons into lemonade was coined about HJ Whitley by his business partners. That is what he did in Hollywood. He turned lemons orchards into the film capitol of the world.
Encouraging words for us all.
Posted: Wednesday, May 1st, 2019 by Gaelyn Whitley Keith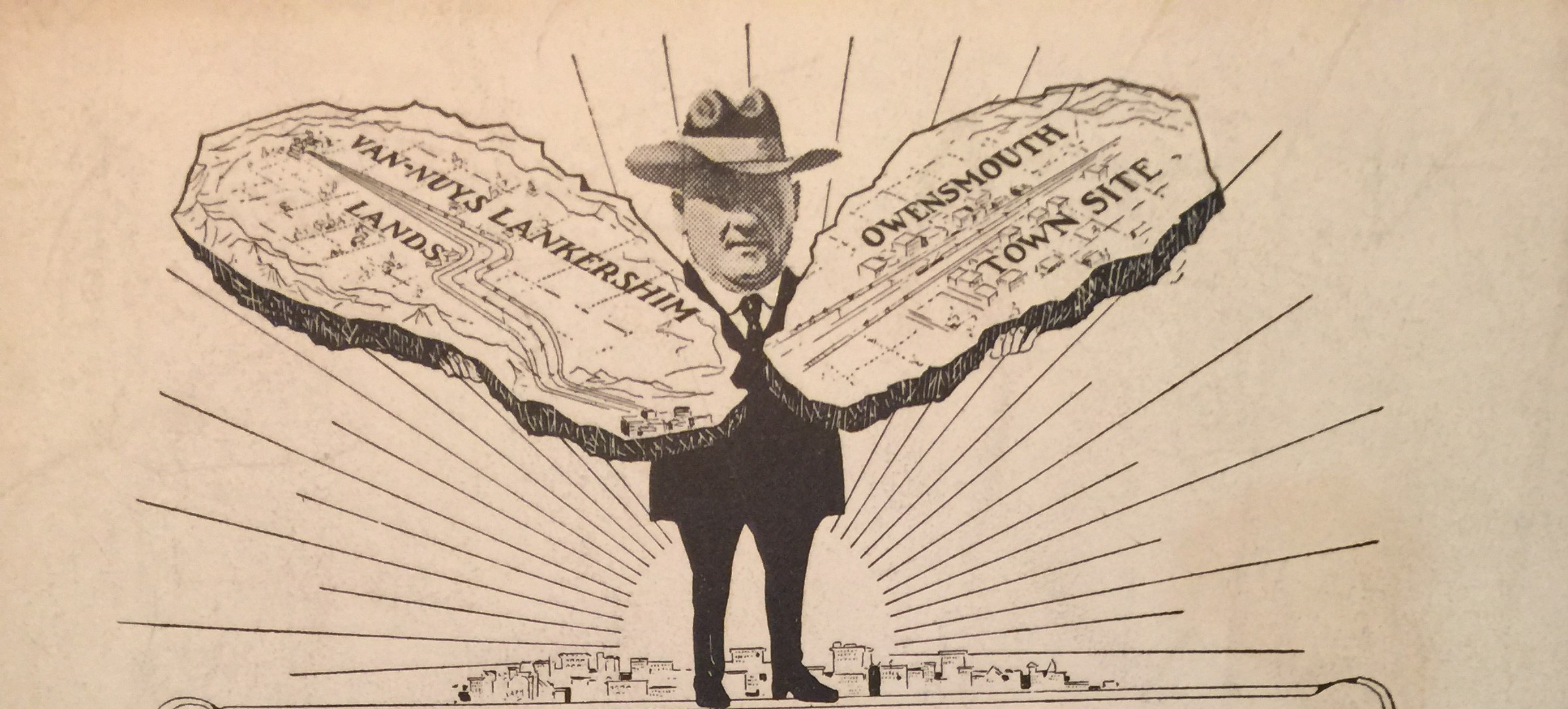 Janss Investment Company gave a banquet to honor HJ Whitley for his management of the development of the San Fernando Valley.  In 1909 the Suburban Homes Company, a syndicate led by HJ Whitley, general manager of the Board of Control, along with Harry Chandler, H. G. Otis, M. H. Sherman and O. F. Brandt purchased 48,000 acres of the Farming and Milling Company for $2,500,000. On April 2, 1915 H. J. Whitley purchased the Suburban Home Company so that he would have complete control for finishing the development.  
Posted: Tuesday, October 29th, 2019 by Gaelyn Whitley Keith
HJ Whitley was a remarkable man that was not imprisoned by his circumstances, his setbacks, his history or his mistakes, or even staggering defeats along the way. He was freed by his choices. By looking for the positive in every opportunity and by rejecting the belief that every down in life leads us only further downward, he gave himself the greatest power possible; the ability to move up despite the setbacks.
Bereavement, war, diseases, physical assault, stress did not stop him. If this reads like a random list from a nightmare of the very worst things that could happen to someone, that's basically because it is. Researchers have discovered that these types of events can often spur one to positive growth. What type of growth could it be? After trauma people find they have enhanced personal strength and self-confidence, as well as a heightened appreciation for others.
Perhaps this is why HJ Whitley came up with the saying, "Those who think they can and those who think they can't are both right. Be the one whose says you can!" He possessed such a positive outlook on life that his fellow businessmen coined this saying about him, "If life gives you lemons – make lemonade. HJ Whitley turned the lemon orchards of Hollywood into the film capital of the world.  The Whitley Heights sign the precursor to the Hollywood sign.
Posted: Thursday, April 4th, 2019 by Gaelyn Whitley Keith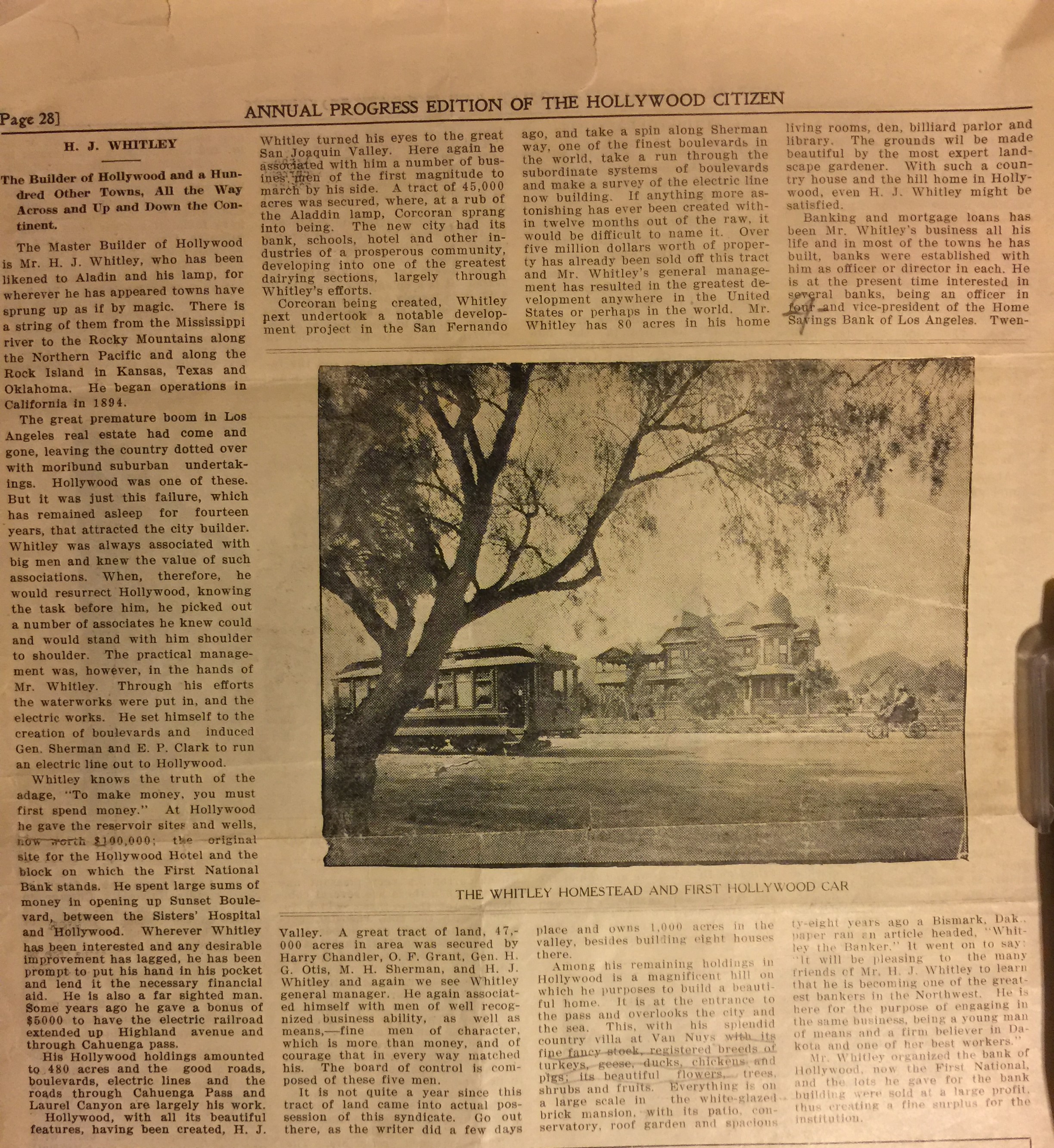 The master builder of Hollywood is Mr. HJ Whitley, who has been likened to Aladdin and his lamp, for wherever he has appeared towns have sprung up as if by magic. There is a string of them from the Mississippi River to the Rocky Mountains along the Northern Pacific and along the Rock Island in Kansas, Texas and Oklahoma. He began operations in California in 1894.
The great premature boom in Los Angeles real estate had come and gone, leaving the country dotted over with moribund suburban undertakings. Hollywood was one of these. But it was just this failure, which has remained asleep for 14 years, that attracted the city builder. Whitley was always associated with big man and knew the value of such association. When, therefore, he would resurrect Hollywood, Knowing that the task before him, he picked out a number of associates he knew could and would stand with him shoulder to shoulder.